Skip to Content
Retail and Corporate Construction Management
At MUNNLANE Workplace, we specialize in providing customized installation services throughout the United States. We offer a full range of construction services including construction management, site surveys, audits, warehousing and logistics. Our national team of project managers allows us to offer a single point of contact for your retail construction and installation needs while keeping construction programs on schedule and on budget. Our unique depth of experience combining retail brand management with multi-site construction project management has established us as a leading provider of Retail Construction Management solutions. We have a team of professionals who understand the importance of maintaining and enhancing the image of your brand, which is why we take great care to ensure the quality and consistency of our work on your behalf. We understand that your brand is one of your most valuable assets, hence we take great care in protecting it. For each project we appoint one Project Manager that is responsible and accountable for its management and delivery, then bring in additional support as necessary to ensure a smooth transition from construction conception to completion.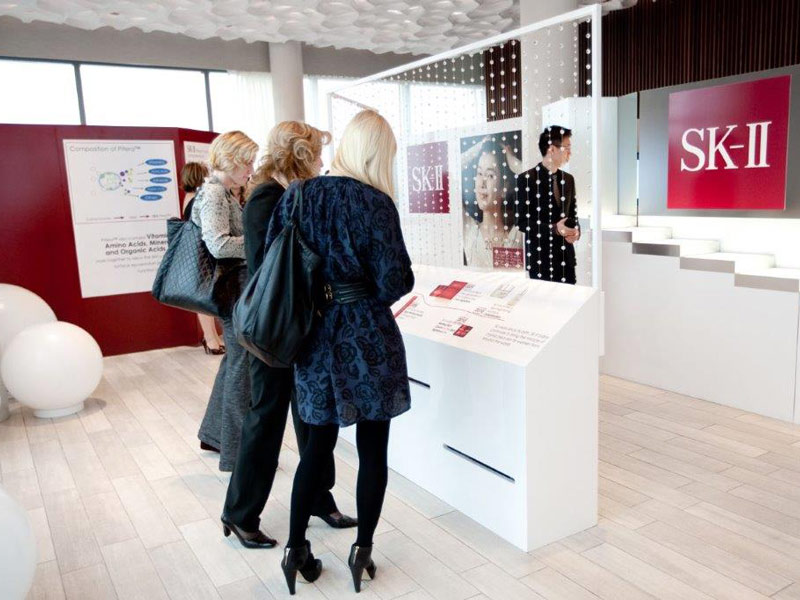 Millwork & Fixture Installation
Our team of highly skilled local professional millwork and fixture installers specialize in retail and brand services. We assemble, connect, adjust, and clean every possible component in your retail space. The process includes store fixtures, millwork, showcases, free-standing elements and pop-up displays. Hands-on service with the knowledge you need to get it done right. Our vast network of professionals cover every aspect of a project from pre-construction and renderings to onsite management and building execution.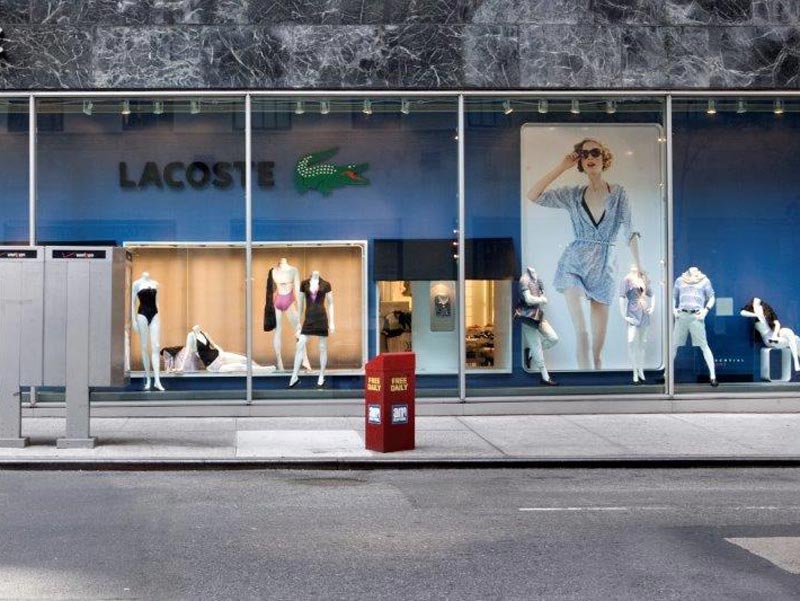 Graphics, Windows & Branding
The workstations and office desks offered by MUNNLANE Workplace help create a productive and comfortable work environment. Give your team a modular desk or customizable cubicle system adapted to your space, business needs, and personal likes and dislikes. By working with an experienced team, you will get the perfect combination of workspace functionality and aesthetics. Help your employees succeed with quality workstations installed quickly and efficiently by our team.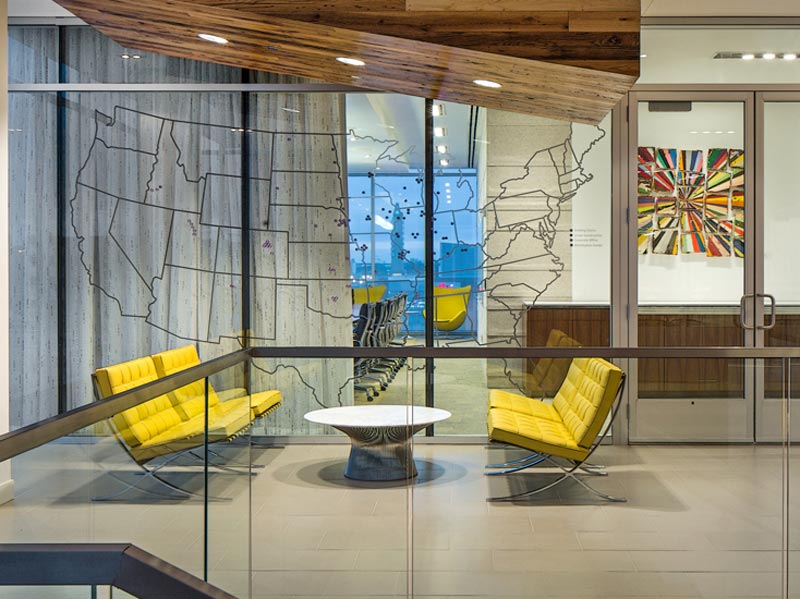 Corporate
You want your corporate environment to be the ideal balance of corporate branding and an energizing workspace. We have the skills and expertise to help create and install inspiring spaces for a company's clients and employees. We install and maintain all components of a corporate environment which can include branded elements, environmental graphics and signage. Whether you need a redesign of an existing workspace to mesh with updated corporate branding, have acquired new corporate real estate and need to start fresh with a new design and fit-out, or want to create a flexible workspace tailored to the new way of working – our project managers and local teams are your first choice. Any workspace, regardless of size, dimensions, and footprint can be transformed to fit your corporate brand, mission, and vision.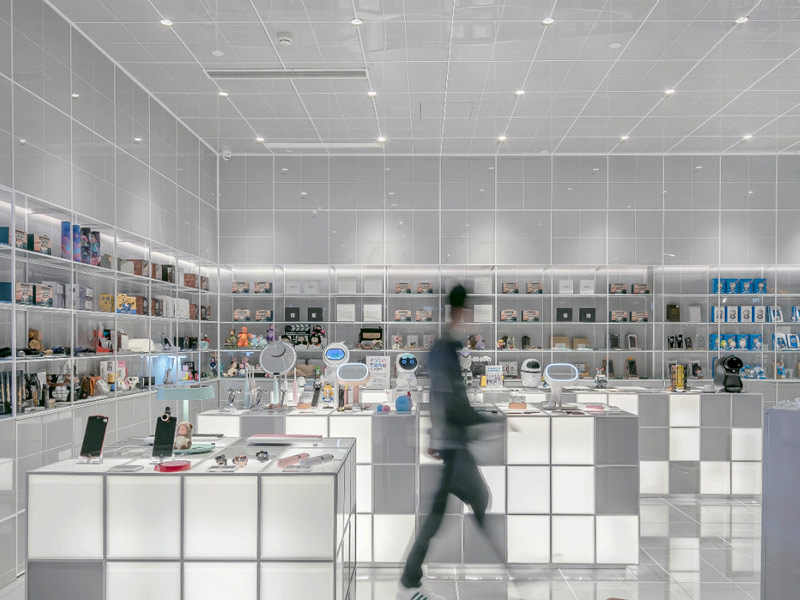 Pop up Store Solutions
Building physical brand awareness is the most important way to engage and connect with your customer. One of the best ways to do this is with a pop-up shop. From innovative technology-driven pop-up's that connect the physical with the digital, to a temporary location for a special event, product launch or a seasonal holiday venue– there really is no limit to what our team at MUNNLANE Workplace can do. We have been designing, installing, and maintaining pop up store solutions for over 20 years. With our national presence, and international client base, we know what gets your brand resonating with your consumers.
Our network of local professionals including designers, installers, graphic specialists and logistics experts have boots-on-the-ground expertise and knowledge. Exactly what you need for a successful pop-up store or special event experience. From a single event installation to a mobile pop-up store installation that travels the globe, we make this a seamless process.
Securing Permits
MUNNLANE Workplace 's understands it is necessary to identify which work scope will need permits and to what extent before performing any construction work.
The white box construction will require a full building permit for additional scope of works that include:
Lighting installation above what is required by code
Installation of drop ceilings
Modification and relocation of sprinkler heads
Expansion or relocation of the HVAC system
Installation of drywall surrounding exterior walls
Installation of dividers and partition walls to create smaller offices
Installation of exit signs, as required by life safety code
Logistics and Warehousing
Our national logistics and warehousing facilities can handle, receive, store, pack, ship and distribute goods and merchandise. We own, manage, or partner with warehouses facilities across the US and Canada.
Our services include:
Supply Chain Management – Our teams can pick up your items at the factory and handle them all the way through to installation. Our team will track shipping and proactively identify any potential issues.
Receive and Prep – Our teams are ready to receive and prepare orders for transport in the most efficient methods possible. From your smallest component to an entire stores worth of fixtures, we understand no detail is too small.
Transportation Services – Our buying power allows us to partner with the best global freight service companies to offer you the most comprehensive solution at the most competitive prices. From LTL, to White-Glove lift gate services, we have the resources to ensure your products are delivered where you want, when you want.
Call Us to Help With Your Transformation