Skip to Content
Ergonomic Office Furniture
MUNNLANE Workplace's Ergonomic Office Furniture
MUNNLANE Workplace offers the latest in ergonomic office furniture. We work with your employees to ensure they have ergonomic furniture that promotes a long and healthy work-life. Our products are recommended by surgeons, chiropractors, and occupational therapists. We provide ergonomic fixtures such as ergonomic office chairs, standing desks, and other ergonomic accessories. With ergonomic seating, accessories, and workstations, your employees will be happy and productive throughout the day. We offer a wide range of ergonomic furniture from different manufacturers who all specialize in ergonomics. Call us today to learn more about how we can help you make your workspace a healthy one.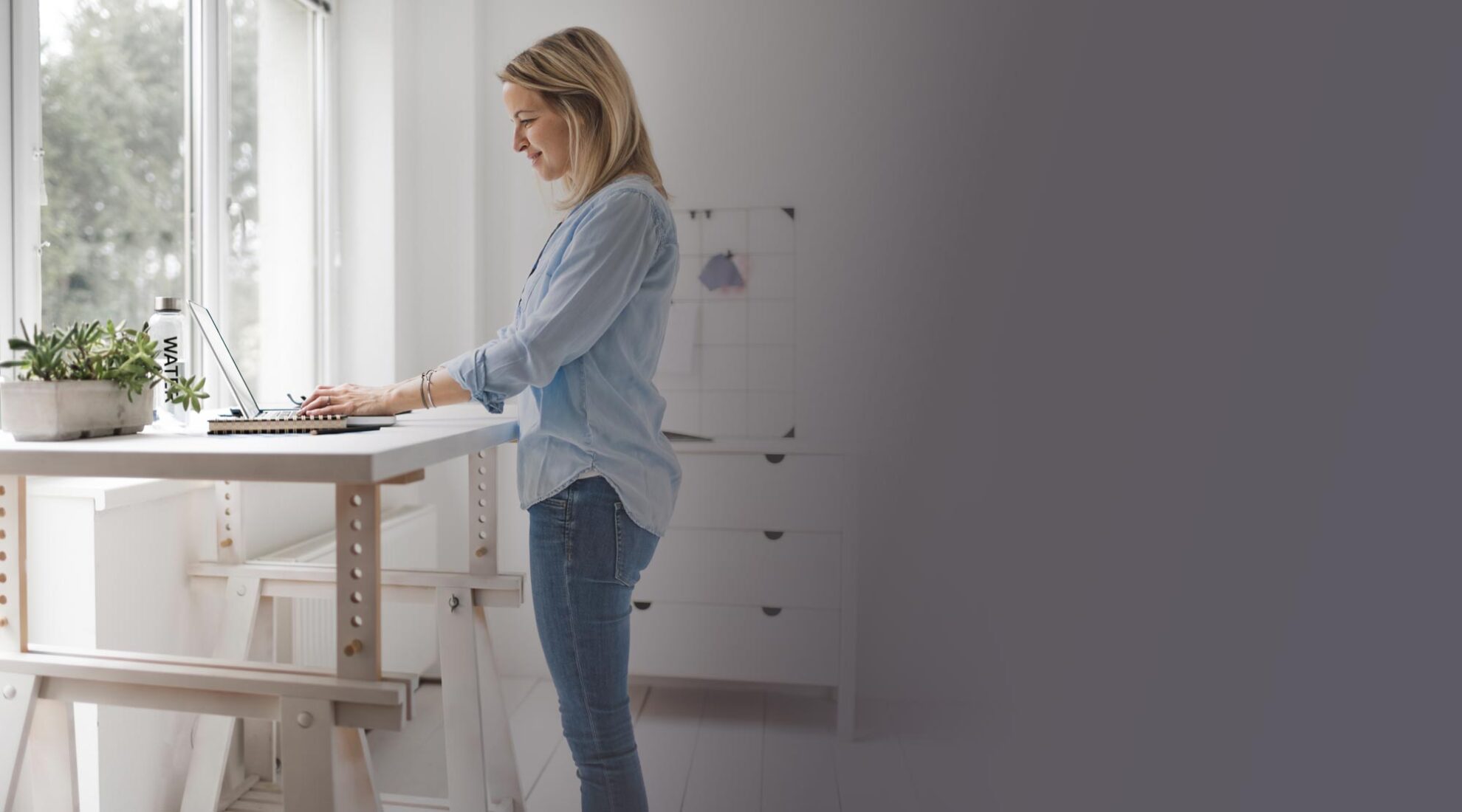 What Is Ergonomic Office Furniture?
Ergonomic office furniture is designed to help alleviate and avoid the pain associated with poor posture and prevent repetitive strain injuries from computer work. Our ergonomic office furniture contributes to your employee's comfort and well-being. Ergonomic chairs will provide the right amount of lumbar support and allow employees to move freely. Many of our ergonomic chairs feature height adjustment, which offers flexibility while working at a desk. A truly ergonomic workstation will use adjustable monitors and keyboard trays to create a comfortable workspace for each employee. We stock a range of ergonomic office furniture that will suit any business needs.
Let Us Put Our Experience to Work for You
MUNNLANE Workplace has been building ergonomic desks and chairs for many years. We keep up with the latest research and trends in the market to provide our clients with a complete line of ergonomic office furniture. A quick call to our office will help you select the right ergonomic furniture for your employees. Our ergonomic office furniture is designed with your employee's health in mind. We have experience working with all the top manufacturers. Please reach out to us with any questions you may have.
Call Us to Help With Your Transformation